When Jenny came and met with me just over a year ago I have to say it was one of the easiest start up conversations I've ever had.
There was no hesistation.
She was just ready to get started and ready to be coached.
Her main goal was to lose bodyfat, so I set her up with one of our expert nutition coaches.
I remember her being so excited she said "I should get my husband in here, too!"
I met with him later that day- I think Jon was half in shock. 
But he got started too. 
To say they've been dream clients would be an understatement.
They show up. They work hard. They're always smiling. They celebrate others. 
What else could you ask for?
We've got a lot of great results coming through to showcase- and I hope they're not shy, because I have to brag about them.
​Joel's story from the other day was pretty awesome- dropping 10% bodyfat since January and getting back into pro tennis form.
But everyone starts from a different place.
Joel was a long time athlete and after falling out of fitness was able to seriously re-ignite that athlete inside.
Jenny, if I'm not mistaken, was new to all of this.
It may mean a bit of a slower initial learning curve- but I always say there's going to be so much more to gain.
So what has she gained?
Well that would probably be a better question to ask her- but I'll take a stab.
Sustainable healthy habits, which will no doubt rub off on her kids
She'll be able to keep up with said kids, and quite frankly probably tire them out
More energy and less fatigue throughout the day- which becomes especially important when you're a) working for yourself and b) doing anything physical. (Jenny does custom upholstry and restores vintage pieces- some seriously cool stuff- check out her Instagram account Vintage 30)
I could keep going on with this list but I'll just leave it off with I'm so happy for her and Jon.
I know the way life changes when you earn these results.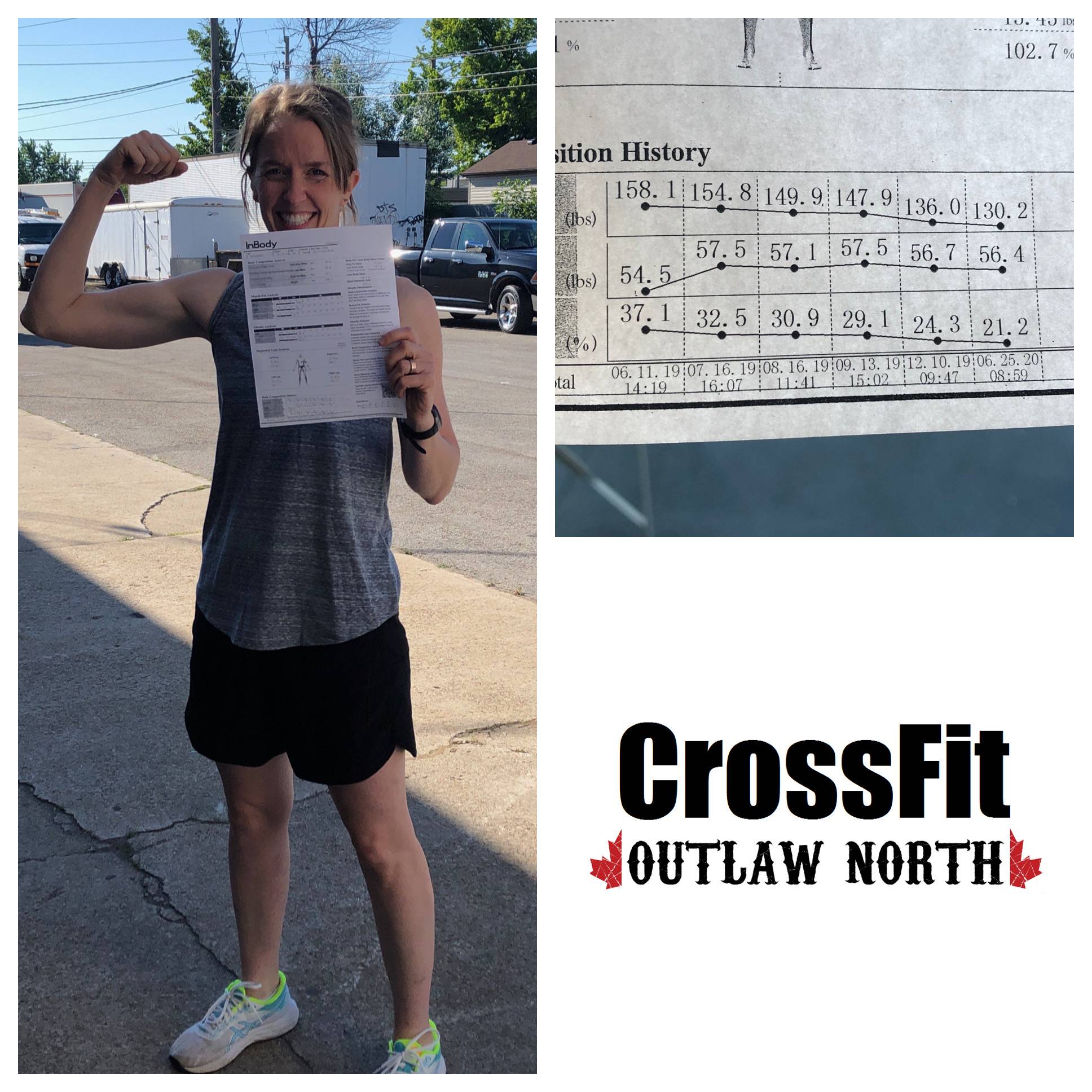 That's down 28lbs, up a couple pounds in muscle, and down an incredible 16% body fat (if you look closely, she dropped 5% in her first month alone!)
I was going to write about her sooner or later- but it's also her birthday- so don't be afraid to indulge a little today, Jenny. 
I think you've earned it.
If you're reading this and thinking about starting your journey come have a chat.
The worst thing that can happen is things stay the same. 
Book your free No-Sweat Intro and let's get started.